Business Insurance in Leeds
Get Your Business insurance quote today!
Business Insurance in Leeds
If you are searching for business insurance in Leeds our local insurance brokers are the best idea whether your business is a large one or just a small company consisting of yourself and a big idea. They understand the locality, what insurance you will require and more especially they are a friendly and accessible face when you need help. In Leeds, the broker that most businesses prefer is Lockyers, who have grown from small beginnings themselves in the past thirty years to be a member of the Broker Network, giving them access to all of the big insurers. The buying power of a firm the size of Lockyers gives their customers the perfect mix of large brokerage firm able to negotiate best terms and a local firm whose staff know Leeds inside out. Taking these two big plusses together, you can get some of the best value premiums on the market when you deal locally with Lockyers for your business insurance.
With Lockyers' buying power and local knowledge you will really have the best of both worlds. Most business insurance, in Leeds as elsewhere, is very specific and not really available in the same way as car, home and life insurance is, with just one simple form and a click of the mouse. Buying business insurance 'off the peg' can be costly, although it may at first seem cheaper. Every business is unique and no one knows that better than Lockyers, having started as a one woman business in the Normanton area of Leeds. They have seen the resurgence of Leeds as a beautiful and vibrant city with a thriving business community and indeed are part of it. They have a strong working knowledge of the area and what risks may be specific to some areas of Leeds and the surrounding countryside and what may be safely left off a policy.
TO REVIEW YOUR INSURANCE REQUIREMENT: CALL 01924 278222
Leeds Business Insurance Broker
Leeds is such a fascinating and varied city that it is not likely that two sets of business insurance requirements will be exactly the same. Lockyers are able, with their extensive local knowledge and their thirty years' experience of the area, to tailor the policy exactly to the needs of the business in question. As with any large city, there are areas of Leeds which have specific needs and it would be pointless to suggest that there are some areas which have a much higher crime rate than others, as well as areas of vandalism and other minor offences. Whereas an insurer approached direct would probably just go on the postcode as a general indicator of what the premium should be, Lockyers can speak to the underwriters and tell them all the local details, such as whether the crime rate is rising or falling, whether other businesses in the area are experiencing a problem or even what businesses of the same kind are operating successfully and crime free in the area. This can naturally make a significant different to the overall premium as well as making insurance generally easier to obtain if you happen to be trading in an area of Leeds which the postcode would suggest is not such a good risk.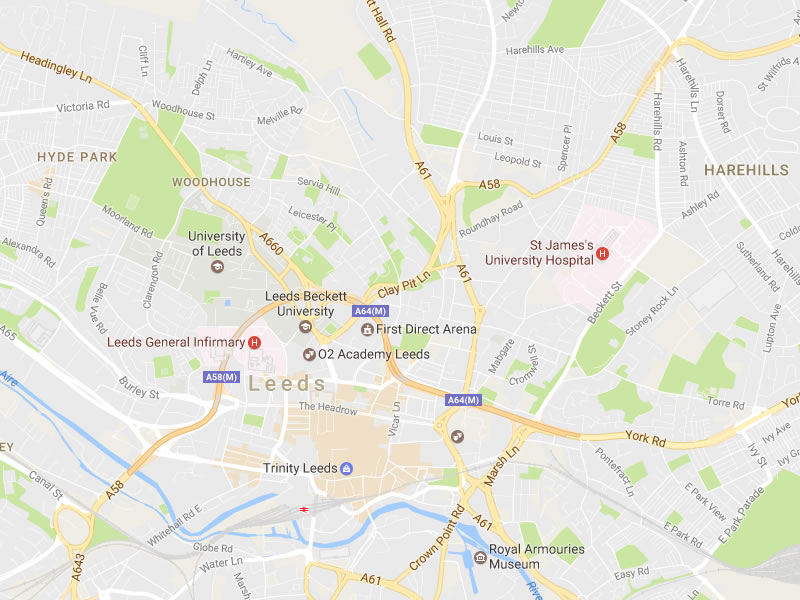 MY BUSINESS TOOLKIT is a helping hand for running your company. Lockyers give FREE access for all business clients to articles, "How To Guides" and template forms that cover many aspects of business management including: Preparing for a Product Recall, Legislation and Compliance, Business & Technology, Human Resources, Risk Management and Safety.