Why Choose Lockyers
Get Your Business insurance quote today!
Why Choose Lockyers
We are an AWARD WINNING, INDEPENDENT insurance broker
As an ETHOS BROKING partner we have NATIONAL BUYING POWER with most UK branded insurers
We use latest broker TECHNOLOGY to get you quotes quickly and service your needs efficiently
PERSONAL SERVICE from EXPERIENCED INSURANCE BROKERS who understand your business and will work with you on an ongoing basis
EXPERTISE in insuring SPECIAL RISKS such as the structures, including reconstruction and renovation, and businesses operating from piers, petrol stations and tower cranes
We have over 200 YEARS in insurance between us
PROFESSIONAL CONDUCT through regular training to ensure Lockyer's brokers are kept up to date with the latest products to ensure you get the best policy to suit your needs
DEDICATED CLAIMS MANAGEMENT TEAM to help you through the claims process
MY BUSINESS TOOLKIT – free access for business clients to articles, form templates and resources to help run your business including: Business & Technology, Employee Benefits, Health & Wellness, Human Resources, Industry, Insurance Cover, Legislation & Compliance, Risk Management and Safety
FOR AN INSURANCE QUOTE: CALL 01924 278222
Lockyers Personal Service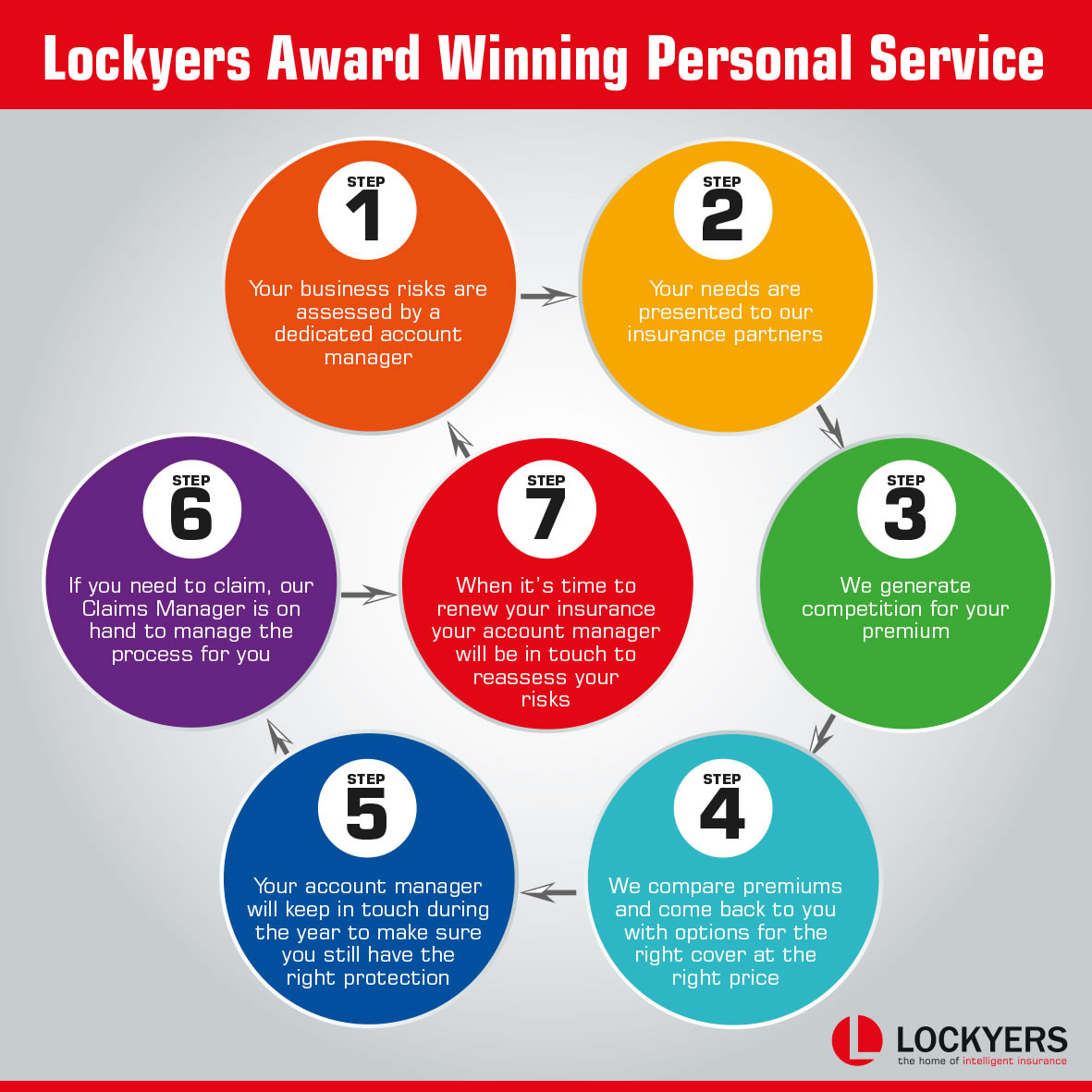 MY BUSINESS TOOLKIT is a helping hand for running your company. Lockyers give FREE access for all business clients to articles, "How To Guides" and template forms that cover many aspects of business management including: Preparing for a Product Recall, Legislation and Compliance, Business & Technology, Human Resources, Risk Management and Safety.